Image

As we make the return to campus for Autumn 2021, we want to make sure you have the resources to make your return as successful as possible. Please take a look at the the pages linked below to answer any questions you might have. If you can not find what you are looking for in the sections below, you are always welcome to send an email to asctech@osu.edu and a support ticket will be created to assist you.
Advanced
Text
In an attempt to be as proactive as possible, ASCTech will be sending representatives to every classroom, conference room, and computer lab to test the audio and video components. Each room will have every input tested, cataloged and flagged for replacement if the it is so needed.
In addition to thorough testing, documentation will also be left behind with instructions for connecting to the in room equipment.  If you are  experiencing an issue in a classroom, computer lab, or conference room managed by ASCTech, please fill out a support request at this link.
ASCTech will also have accessories such as webcams and portable amplification with microphones to help bridge the gap for high flex and remote learners. If you have a specific piece of equipment that you need to ensure success for your class, please fill out a support request at this link, and a support representative will work with you to procure the equipment.
Text
Due to the lack of foot traffic in campus buildings, digital signage is probably something that hasn't been a priority over the last year. If you have come back to campus only to find that you are having issues with your department's digital signage, or you need to add or remove signage content managers, please fill out a support ticket at this link
Text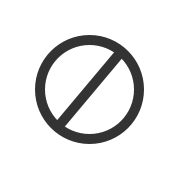 Exciting things are in the works for the Emerging Technology Studio in Hopkins Hall room 346. We will be re-launching in AU21 for independent student projects. Virtual and Augmented reality equipment will be made available for students to use in the classroom or for independent development projects. We hope to be able to bring back classroom tours and "VR field trips" in SP22.
More details on what is offered by the ETS are available at asctech.osu.edu/ETS
Text
Over the last year students in the departments of Art, Design, Music, Dance, Theatre, AAEP and Moving Images Productions were offered an Adobe Creative Cloud license at no charge for their personal devices. This was a program that ASCTech funded to make up for the fact that access to the traditional computer labs was severely restricted. With the anticipation that computer labs will be open at full or near full capacity for AU21, this program is being discontinues. However, ASCTech is still able to offer the licenses at a cost of $25 per student. These licenses must be purchased by a department, not an individual and the licensing period runs annually from July 1st-June 30th. To request Adobe Creative Cloud licenses for your department please contact us using this link
Text
We are pleased to offer a pool of Digital Flagship iPads for instructor loan. These iPads will be made available to TAs and GAs of the college for use in the classroom. The kit includes:
An iPad Air 3
Apple Pencil
Hard case for the iPad.
If you are not a TA or GA and interested in using an iPad in the classroom, please fill out a support request using this link and you will be in touch with a team member who will work to find a solution that fits your needs.
Text
As always, ASCTech is here to help make sure your Carmen course is setup in such a way that follows the latest pedagogical standards. To arrange a one on one consultation with one of our Carmen affiliates, please fill out a support request using this link. 
Text
As we return to campus, we will be working with equipment that perhaps hasn't been used in over a year. In order to make sure your office computing equipment is operating as best as possible, we have come up with a checklist to make sure your computing equipment isn't experiencing some of the more common problems. 
Faculty/Staff Computer Checklist:
1. Power off/on - Shut the computer down and turn it back on again to verify that it can power on properly.
2. Test Login - Verify if current OSU password works to log into the computer.
3. Test internet connectivity - Does it connect to the internet? Wired or Wirelessly? If Wireless, is the OSUWireless working properly?
4.  Test sound
5.  Test video
6.  Test printing
7.  Test additional equipment - Keyboards, mice, or scanners (if applicable) to make sure they are functional.
8.  Test apps to make sure they function - Zoom, Teams, Skype for Business, Outlook, Adobe, etc.)
9.  Check CrashPlan/Code42 status - Make sure app is signed in and computer is running a backup.
10. If the computer is a desktop located in an office on campus, leave the computer on so it can receive updates.
Text
ASCTech will be conducting a complete testing of all your department's A/V equipment. We will also use this as an opportunity to identify equipment that may be in need of replacement. 
Basic Tracking Information
Building
Room number
Install date and installer (if available)
Model numbers of all equipment in the room
AV Checklist
Power on/off - Turn the system on and confirm function
Sources and switching sources: Confirm that each source listed is powered on, connecting, switching on demand and functioning within acceptable parameters (e.g., Room PC, AirMedia 200, HDMI, etc.)
Mics (input device): Confirm powered-on and that all room mics are functioning within acceptable parameters.
Output Devices: Confirm powered-on and audio and video are working from each source to each output device (e.g., Laser projector, display, room speaker, etc.)
Test Zoom call from the space.
Guide left behind with details on how to use the equipment in the space.
New signage posted where needed with contact information for the service desk