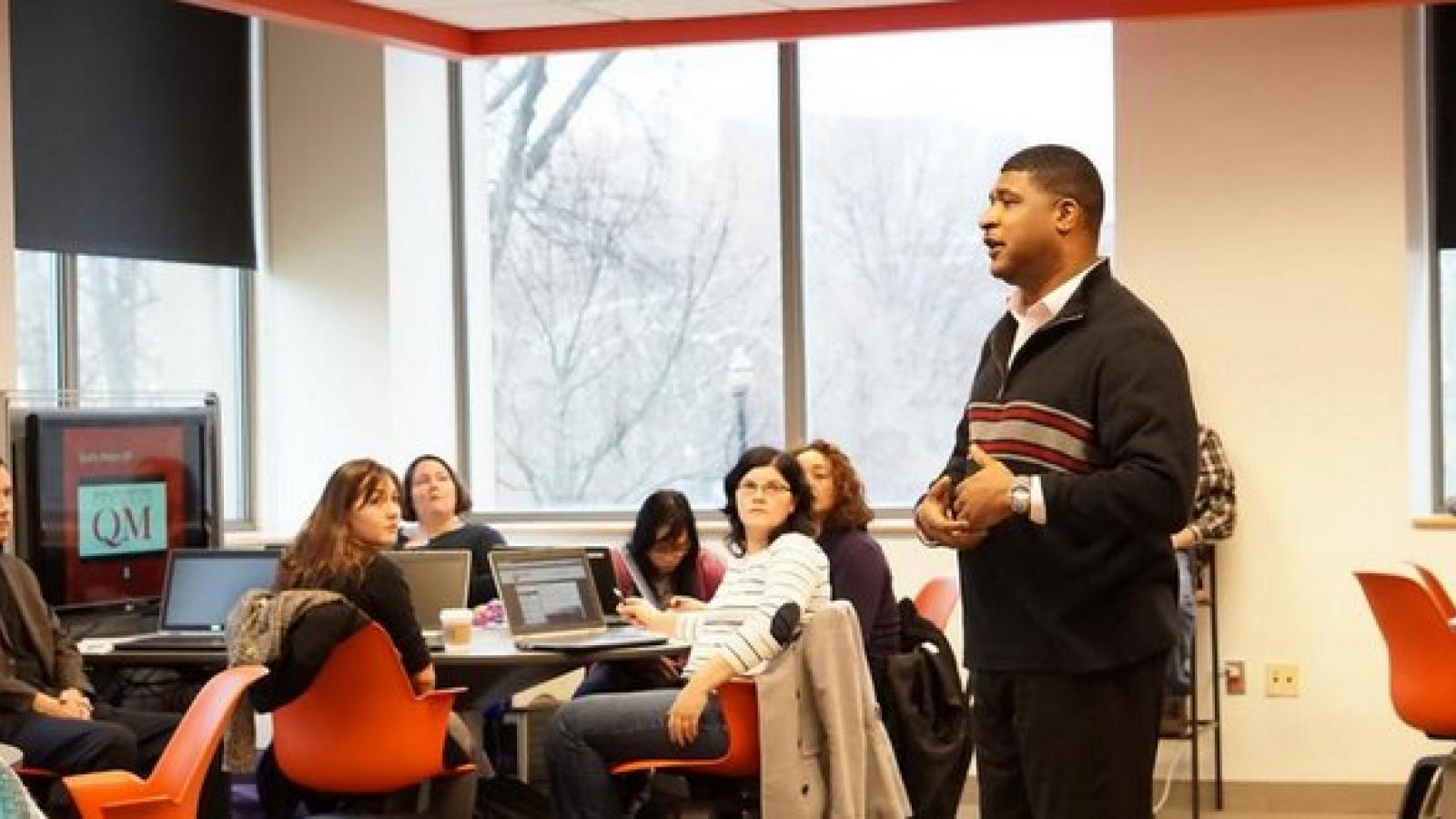 Body
The ASCTech Academic Technology team offers workshops on educational technology topics customized to the needs of the requesting department. 
Online Teaching Readiness Workshop
This workshop prepares instructors to teach online by demonstrating and giving hands-on experience with  the most common elearning tools at the Ohio State University. Please see our post-workshop flier and the slide show presentation.
eLearning Status Presentation
The Academic Technologies team regularly presents on the advances made in online teaching in the College of Arts of Sciences.
Presentation to advisors on February 27, 2015
By-request workshops
The AT team has the ability to create workshops about elearning topics as requested by instructors and departments in The Ohio State University College of Arts and Sciences.