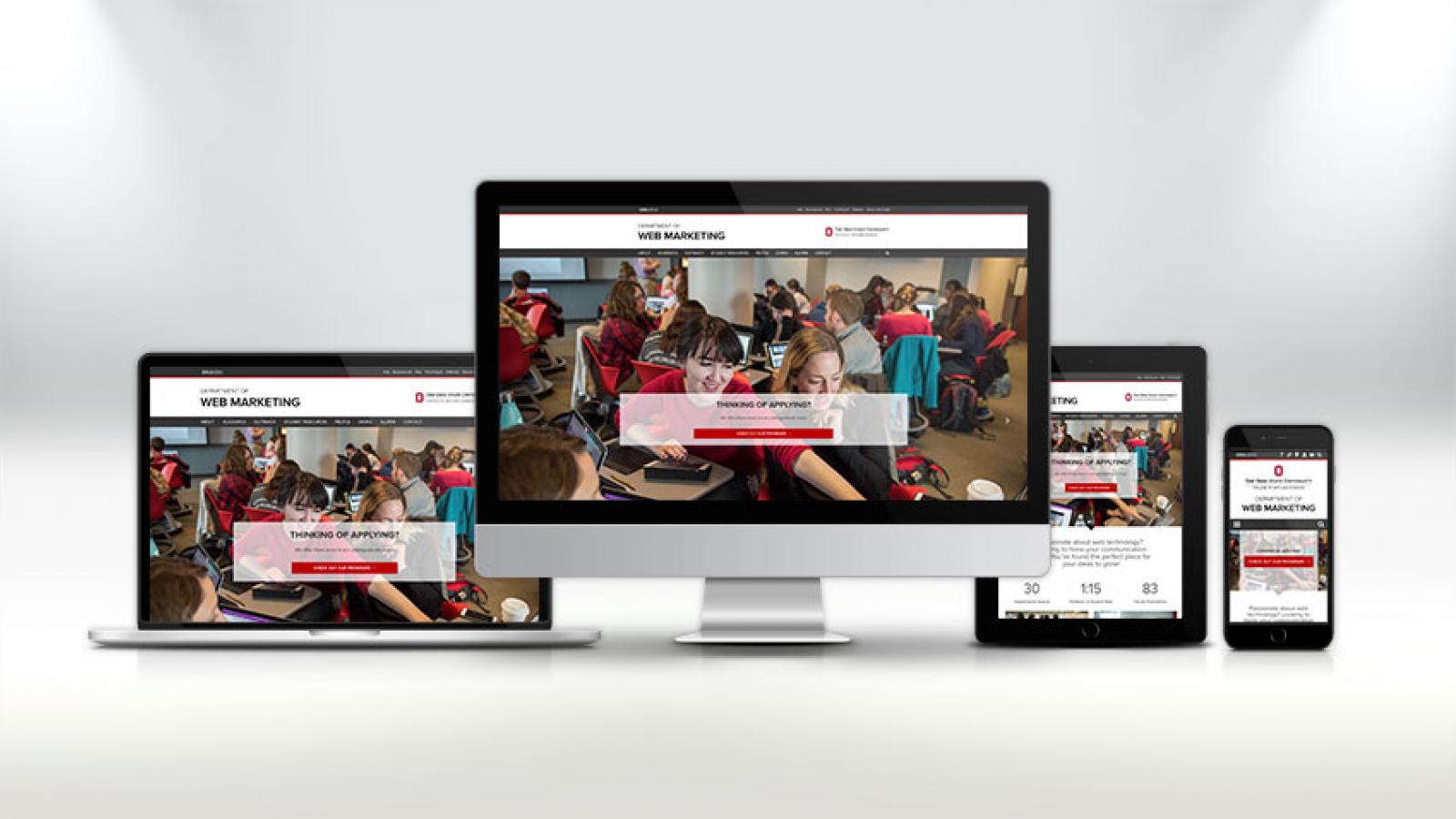 No matter how big or small your area, the Web Services team delivers quality websites that allow you to manage your own content to showcase and promote your people and programs.
WEBSITE PROJECT TYPES
Website Creation
Support & Training
Graphic Design (website design, banners, etc.)
Analytics Access and Reports
SUPPORT AND TRAINING
We offer web support, in the form of training, online documentation and personal support. This will help you understand how websites work, how to update and edit your site using our Drupal Content Management System (CMS) and how to best manage the information you provide on your website.
CONTACT
Eva Dale, Director
Web Services
614-688-4541
dale.36@osu.edu