December 8, 2017
Meet the Staff: Keith Stewart
Image
Image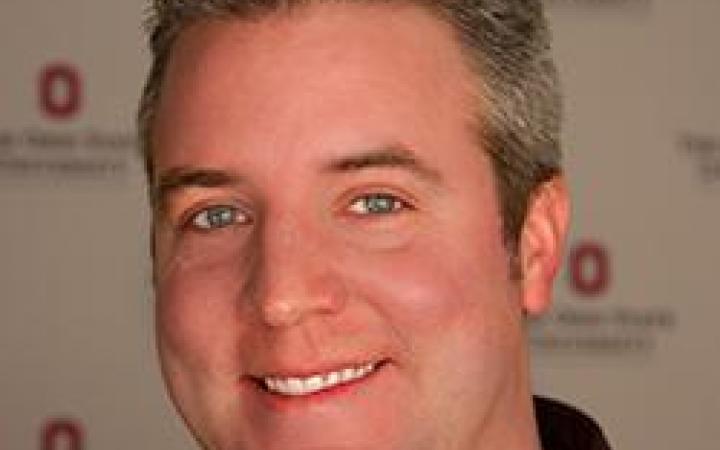 Description
Note: Meet the Staff highlights staff members in the College of Arts and Sciences Technology Services. We welcome your thoughts on it.
---
What are your hobbies? I'm the father of three, who all play soccer, so when I'm not here, we're at the soccer fields. I do things at home like setting up a smart home. I had my Christmas lights hooked into my Alexa, so I could say, "Alexa, lights" and they'd all come on.
What's something about you that other people find interesting? I started fixing things as a child, like 5, and I had an early start on computers. The first computer I worked on was a Commodore 64. I played video games, which created my interest in figuring out how things work, so I started programming my own games when I was 6 or 7.
What is your favorite aspect of working at ASCTech? I love making things faster, or better, or more efficient, and then seeing [client's] joy in working with an improved project.
Keith Stewart has a job that can be hard to describe. "I'm the senior high-performance computing (HPC) engineer for ASCTech," says Stewart. "This means that I help researchers around the college make science happen, and generally it's something that requires resources that aren't normal for computing."
What kind of computing resources aren't normal?
"I work with a researcher whose computations take 21 days on a single computer. That computer has three terabytes of memory: not  three terabytes of disk space, but three terabytes of memory, so it's a very expensive box with a lot of computation power because they're assembling a genome. That's the kind of need we see frequently." This growing need for high performance computing led to the creation of the Unity cluster, a project that leverages computing resources throughout the university.  "Unity is our next big step in supporting HPC computing," says Stewart. "I'm really looking forward to how it will improve research here."
Stewart's interest in computers follows from his time at Ohio State. "I have a Bachelor of Science in economics from Ohio State, but my career resulted from my becoming involved with the Ohio Supercomputer Center. Once I saw what you could do with computers on a much larger scale, I really wanted to work in high-performance computing!" says Stewart.
If you need someone to help with your technology, request help from ASCTech and maybe you'll work with Keith Stewart.
---