April 18, 2022
Need aerial video footage or 3D structure modeling?
Image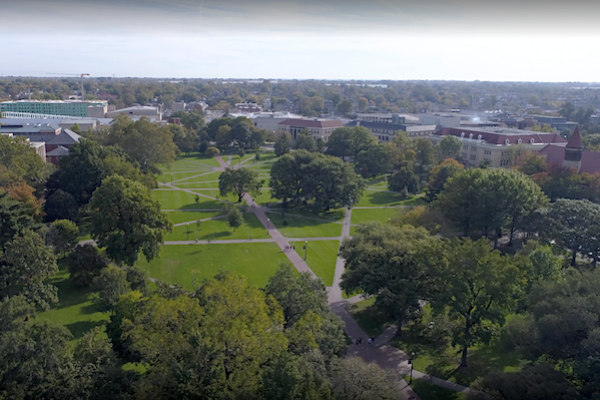 Description
The ASCTech studio can capture aerial drone video or 3D mappings of landscapes and structure for use in research or coursework.
We'll work with you to plan the best times to obtain footage (summer is especially good) and the best ways to share the video footage or the 3D data with your students or researchers.
Sample drone footage of the Oval and other areas at Ohio State
3D modeling
Three-dimensional modeling can be used to create 3D experiences for computer games or virtual tours. We can help you create digital twins (digital versions of existing structures) can be used in simulations, such as if you wanted to put Orton Hall into a game called "Where Are the Gargoyles on Campus?"
---