March 27, 2018
Searching for Unity
Image
Image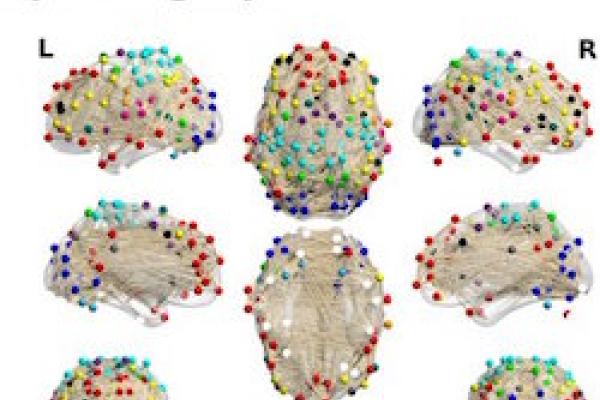 Description
When Professor Richard Huskey arrived at Ohio State, he brought with him experience in both using cognitive neuroscience techniques to answer communication questions and administering his own server at another university.
"I didn't want to replicate that model here. It was just too much work," he says.
It's a common issue: how to do computationally intensive work without the burden of server administration.
Enter Unity.
Unity Project Timeline
June 2016: Presented by Stewart to Shew
August 2016: Presented by Stewart and Shew to first researcher
August 29, 2016: Greenlit by ASC CIO Tim Smith
September 6, 2017: Received order for first node
September 2016: Presented to other researchers by Shew
December 5, 2016: Ran first client job
January 1, 2017: Went into full production
October 24, 2017: Recorded 100,000th job
November 2017: Moved to State of Ohio Computer Center
March 2018: Accumulated 24 nodes from ASC units and ASCTech with 170 users
"When we started Unity, researchers knew they needed computation resources, but they didn't know how they needed it served to them," says Keith Stewart, ASCTech Senior Systems Manager. "Unity was developed as a way to enable Ohio State researchers simultaneously to share resources and to free themselves from server administration. Researchers can leverage the computational resources on campus to enable their work and they can choose to allow others to run programs on their servers or not. Either way, it's a win for their research."
"Basically," says Sandy Shew, Director of Research Consulting Services for ASCTech, "You can buy a server and run it yourself or you can put it in Unity so you don't have to do any system administration. Keith does all that."
Stewart modeled Unity on the Ohio Supercomputer Center (OSC) server environment. This allows researchers whose programs grow past the abilities of Unity to "just pick everything up—scripts, programs, data—and move to OSC and run it there," says Shew.
Stewart compares Unity to being part of a community that makes shared resources available to everyone. "Right now, we have a customer who has six jobs ready to run, and each needs 256 gigabytes of memory, which is a lot of memory. This customer wasn't able to buy a server, but Unity provides a place to run these jobs. And that's helping the OSU community at large as well as being more efficient with support."
Professor Huskey's research uses Unity to investigate how motivation shapes attitudes and behavior with a focus on three key areas: motivated behavior, persuasion, and moral message processing. He looks at the degree to which different parts of the brain are working together. His data sets (areas in the brain that respond to stimuli) are several terabytes, quantities too large for most desktop computers, which might take multiple days to analyze just one of the hundreds of trials he conducts.
"Without Unity, my work would be pretty impossible," says Huskey. "But with Unity, I can submit the job, leave for the day, come back to campus the next day, and it's done."
---
You can read more about Unity or contact Sandy Shew.
---