January 3, 2018
Write with Light for Your Students!
Image
Image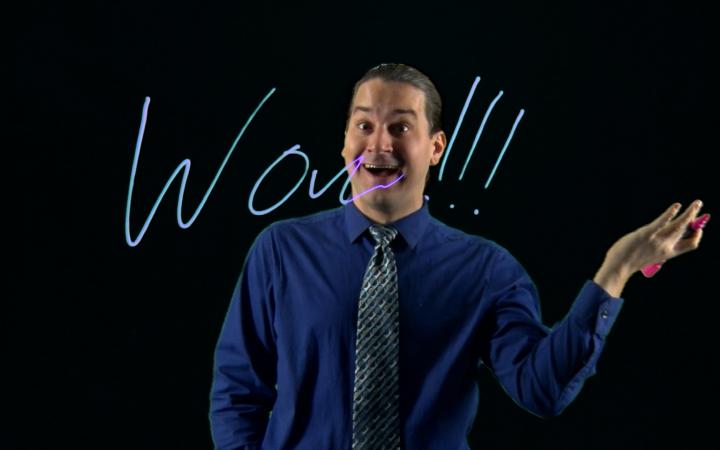 Description
With the rising popularity of flipped classrooms, many instructors are experimenting with new ways to engage students outside of the traditional classroom. Lightboards—large, lighted sheets of glass instructors can use like an invisible chalkboard—are an increasingly popular way for instructors to present material to students. Lightboards are often coupled with a learning management system like CanvasCarmen that allows students to watch a short lecture and then answer questions.
The only professionally staffed lightboard at the Ohio State University, the ASCTech lightboard is dedicated to instructors in the College of Arts and Sciences.
If you'd like to make academic videos that engage your students, please contact the ASCTech Studio.
Advanced
---