August 12, 2020
ASC Instructors encouraged to borrow classroom equipment
Image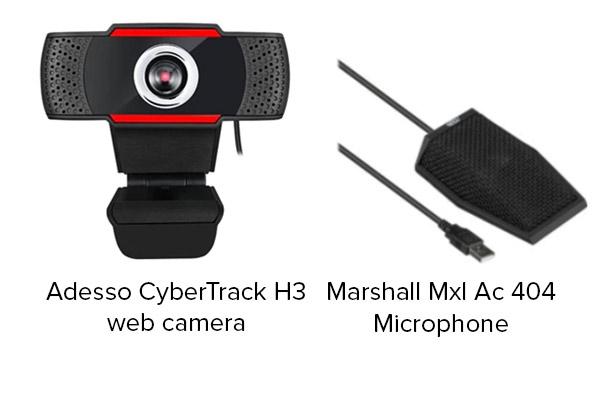 Description
NOTE: Due to overwhelming interest, ASCTech is currently out of stock for the Marshall MXL AC 404 Z microphones and the portable speaker. We will update this article when they are once again available for loan.
The COVID-19 crisis has created a need for easy-to-use AV equipment, especially for webcams and microphones. Many microphones and webcams may potentially meet the needs of instructors, and ASCTech has purchased equipment for loan to on-campus instructional spaces and off-campus use.
The Adesso CyberTrack H3 web camera and the Marshall MXL AC 404 Z microphone have "the best mix of price, performance and easy integration into our existing systems," according to ASCTech's Ian Anderson. "We've purchased several of these with the intent to install in classrooms and loan to instructors."
"We've also purchased a portable powered speaker that works with our wired microphones," said Anderson. "We encourage instructors to use these and our other loanable equipment by request equipment loans via this form." 
---